The Melting Pot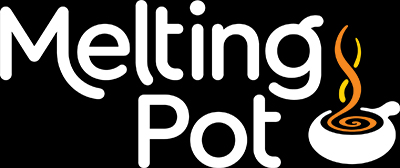 No products to show at this time.
The Melting Pot
Charlottesville, VA
501 East Water Street Charlottesville, VA 22902
Voted one of the best restaurants in Charlottesville by OpenTable, The Melting Pot is located on historic 5th and Water Streets in the Downtown Mall area. We're the perfect stop after a day of shopping along beautiful tree-lined streets or after seeing a show at the nearby Paramount Theater, Pavilion, or John Paul Jones Arena. Your meal starts with a flavorful cheese fondue prepared tableside and served with seasonal fruits and vegetables as well as artisan breads. If you choose to indulge in the full 4-Course Experience, a fresh salad with signature dressings follows while your entrée pot heats up. Then, you'll simmer a variety of tantalizing meats, seafood, and vegetables, each of which is hot, fresh, delicious, and accompanied by an array of dipping sauces. Chocolate fondue is the finale, and is served with an array of decadent dippers. We Validate Parking in the East Water Street Parking Garage.
The Melting Pot
501 East Water Street, Charlottesville, VA, USA